Are you searching for the best new and used vehicles you can find in the Charleston, Illinois area? Do you need that special vehicle you can rely on for years to come? Have you had an opportunity to visit our dealership yet to see our wide range of inventory? We would like to invite you and your family to visit our dealership for an opportunity to find your dream car, truck or SUV. We will answer any questions you have about our new or used inventory and guide you to that perfect vehicle you've been hoping to find.
New & Used Vehicles Near Charleston, IL
We invite the people of Charleston, Illinois to check out our strong selection of new and used vehicles. We have a wide range of cars, trucks and SUVs to choose from. Customers have various needs for purchasing their next automobile. Maybe you need that vehicle that has incredible fuel economy for your commute to work. Perhaps you need a vehicle with incredible towing capacity. Maybe you need a truck for regular life and work. We have something for every single person who is looking for a vehicle.
What can we can do to make the buying experience a little less stressful? We'll ask you several questions and make sure you find a vehicle that fits your individual needs. Every single person needs a different vehicle. We know your needs are different from your neighbor. That's why our customer service is always top notch from the opening conversation. We want to make sure you get exactly what you walked in the door to find.
Do You Service Vehicles Near Me?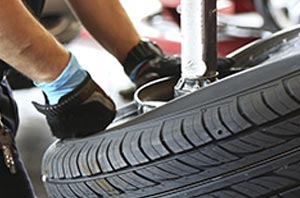 We are so proud to serve the Charleston, Illinois area for service, new and used automobiles, maintenance and more. We want you to think of our dealership each time you have an issue with your vehicle. Our trained service technicians carefully examine your vehicle every single time you stop by for maintenance. This means we look at fluids, brakes, batteries and tires. We assess electrical components for issues so you don't have to. We want you to drive away in a safe vehicle. We know that's what you deserve.
Our goal is to always provide an exceptional level of customer service from start to finish. You can drop by today for a test drive of any of our new or used inventory. You can also schedule an appointment with us by phone. We love being a part of the community and we hope we show that every single day. Our customers deserve the very best. Our dealership is proud to serve Charleston, Illinois.