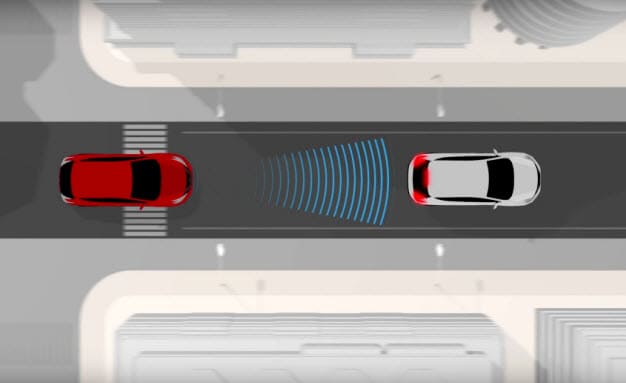 A total of one million Nissan models sold for the 2018 model year will come equipped with Automatic Emergency Braking, improving in-car safety across the lineup. Nissan shoppers can expect many of the brand's most popular models to feature the safety technology.
"The big news here is that we're making AEB standard across all grades of our best-selling models," said Michael Bunce, vice president, Product Planning, Nissan North America, Inc. "This increased AEB availability is part of our ongoing commitment to help reduce fatalities while realizing our comprehensive vision of Nissan Intelligent Mobility."
Automatic Emergency Braking is a system that utilizes radar tech to monitor how close the vehicle is to the car ahead. If a potential collision is detected, the system will use audible and visual sounds to alert the driver. If the driver fails to apply the brakes, the system will take over and automatically brake in order to avoid a crash.
A number of top-selling Nissan models will come standard with this equipment for 2018, including the LEAF, Murano, Rogue, Rogue Sport, Sentra, Pathfinder and Altima. Certain Armada trims will also feature automatic emergency braking.
Check out incoming 2018 Nissan models as they arrive on the market at Crown Nissan of Decatur.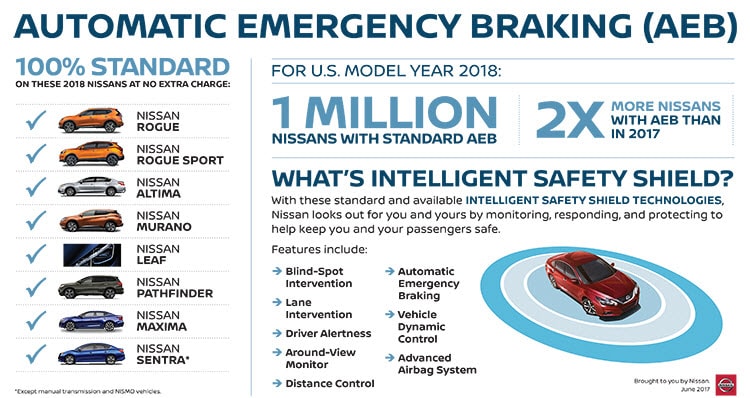 ?