The transmission is an essential component of every Nissan vehicle. Monitoring the fluids is critical to performance. Our service team is dedicated to finding resolutions concerning any vehicle issues. The transmission is always one of the main focuses of our regularly scheduled maintenance programs. The fluids within the transmission are responsible for several key things.
Fluids help lubricate essential parts within the transmission. Old fluids or low levels could be indicative of potential issues that could cost you in the long term. Our service team is dedicated to providing the best experience possible when you visit our dealership. We examine every major fluid closely. Transmission fluid is vital to the health of any Nissan vehicle.
Maintenance is also a major necessity of keeping your vehicle in outstanding condition. We always recommend you visit the dealership service center when possible to get the best in vehicle care and diagnostics.
When Should I Change My Transmission Fluid?
The key to changing your transmission fluid varies depending on several factors. Your transmission fluid levels are always an important contributor to the health if your Nissan. You can check the dipstick and appropriate levels after your car cools off to evaluate the proper levels. Low levels might be indicative of a transmission leak. Dark colors might also be a sign of filthy transmission fluid which doesn't do the intended job. The best recommendations for changing your respective Nissan transmission fluid may reside in your individual owner's manual. The factory may prescribe general mileage requirements for transmission flushes.
Transmission Issues and Symptoms

How do I tell if my transmission is acting up? There are different variables associated with transmission problems. You may notice a sluggish change when you switch gears. You might also observe a difference in acceleration. Nissan vehicle owners might also have a tougher time putting your vehicle in reverse. There could potentially be a foul smell from under the hood. A puddle of fluid could also reside under the vehicle after you back out. Manual transmission drivers might also notice more slippage in the clutch. These are all indicative of potential transmission issues. It's best to see our service department to get a professional evaluation.
Why Should You Schedule An Appointment?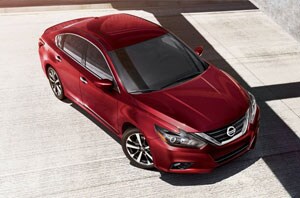 You should schedule an appointment with our trusted professional technicians for several reasons. We are factory trained and certified with Nissan parts and technology. We have extensive experience working on transmissions with various makes and models throughout the years. Our ultimate goal is to help every single customer get back on the road in a timely fashion. We aim to satisfy each customer with our expertise. This means we answer every question and also diagnose problems with ease.
Our team is always anxious to diagnose issues and offer the best solutions. We have worked with many customers over the years. Our goal is to keep your vehicle in the best possible condition. We study Nissan because we are Nissan. We have tremendous pride with our brand. You are part of our extended family. We will help you develop a regular maintenance program so you feel safe every single time you get behind your steering wheel. Our experience with vital components such as your transmission is something we enjoy sharing. You can schedule an appointment with our service team today.