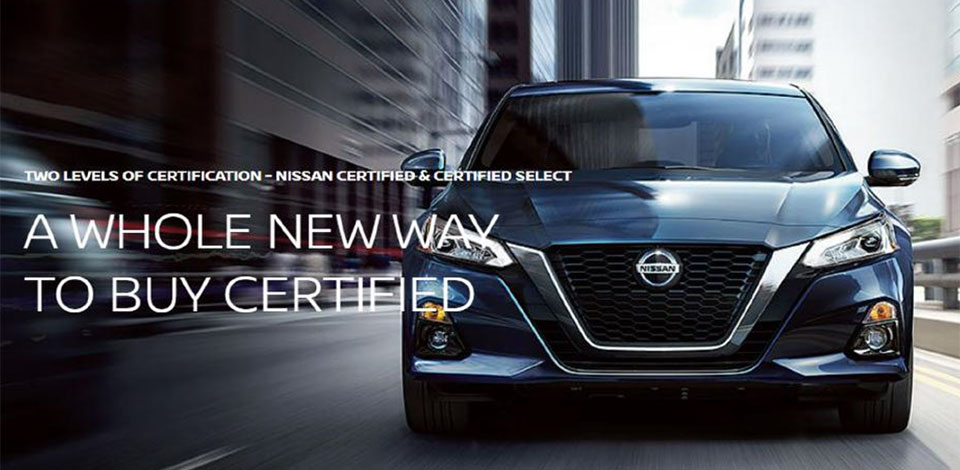 Nissan announced enhancements to its Certified Pre-Owned (CPO) program. The expanded eligibility now includes vehicles ten or more years old and 100,000 miles. The Certified Select program is listed on the Nissan@Home page.
Customers can shop online 24/7. It allows consumers to access the vehicles they are interested in around the clock. The pre-paid maintenance visit is also a new addition to the CPO program. It builds dealership-consumer relationships. It also encourages customers to keep coming back to the dealership for service.
Nissan's Certified Pre-Owned Program
Nissan is expanded its Certified Pre-Owned program. The automaker wants to cover high-quality used vehicles. The move is designed to make it easier for consumers to find and purchase a quality used car. The program will now include a wider variety of vehicles. It includes many that will be available for research and purchase online. It has many great options available.
There's no reason not to choose a Nissan Certified Pre-Owned vehicle. The Nissan Certified Select program is a new certification. It extends the age and mileage eligibility of the company's Certified Pre-Owned certification. The new Certified Select program also includes non-Nissan vehicles. The program will introduce these changes. Certified Select is a warranty and maintenance program. It is for vehicles ten years old and 100,000 miles.
Each vehicle gets an 84-point inspection. It also comes with a limited warranty. Roadside assistance is also included. Plus, you'll get one free maintenance visit for the first year you own your vehicle.
Pre-owned vehicles continue to grow and outpace new vehicles. The Certified Select program allows Nissan dealerships to offer high-quality vehicles for customers. Nissan is committed to satisfying its customers. The automaker provides a seamless option to purchase online. Certified Select vehicles have been thoroughly inspected.
Nissan's Certified Select program also gives dealerships a clear path. They can support customers after they sell customers vehicles. It serves as a partner for maintenance and service. The expansion of this program strengthens the dealership's relationships with potential customers.
Visit Our Dealership in Decatur, IL
Are you in the market for a new Nissan? Check out the Certified Select program. The certification means that the car has been inspected and approved by Nissan. It comes with several benefits. For instance, you'll get an extended warranty and roadside assistance. Plus, you can be sure that the car has been thoroughly checked for potential problems. Visit our dealership in Decatur, IL. We would be happy to answer any of your questions and help you find the perfect car for your needs.