Buying a new car is an important decision that will affect the quality of your commute and your experience driving each day. When it comes to the set of wheels that you own, a new car can offer reliability and even boost your confidence. If you're ready to make the purchase, there are a few important questions to ask yourself before finding the right vehicle to drive.
1. What Kind of Vehicle Should I Buy?
It's important to have a good understanding of the type of car that you want to buy to ensure that you can choose a vehicle that suits your needs. Whether you need extra seats for your kids in the back or you want a car that can tow, it's important to evaluate your wants and your needs when making your selection. Evaluate your driving habits to determine if you need an SUV for carpooling your kids and your friends or prefer to own a sports car that will allow you to take a few joyrides.
2. What are my Future Driving Plans?
Although you may currently have a long commute to work each day, it's important to consider your future driving plans when purchasing a car to ensure that it can continue to be used long-term. You may plan to begin telecommuting in the next year or want to expand your family, which will influence the type of vehicle that you may wish to purchase in advance.
3. What's My Budget?
Knowing what you can afford to spend on a new car is necessary before shopping around to avoid purchasing something with payments that are too high. Create a budget to determine how much wiggle room you have when buying a new car. You'll also need to get insurance quotes, which will add to the overall cost. Estimating the cost of fuel, repairs, and maintenance is an additional step to take to determine what you can afford, which will narrow down your options. If you currently own a car that you plan to sell, then the funds can be used towards the new car purchase and will increase your budget.
4. What are the Reviews on the Car I Want?
Buying a new car means you'll need to research its reputation to ensure that it's reliable and will meet your needs. Read reports online and browse reviews that are posted by other consumers to get an idea of if you'll be satisfied with the purchase. Researching the background of the automaker is also necessary to determine if it's a reputable brand and has a good track record. Knowing the background of the specific model that you want to purchase will also inform you of any recalls.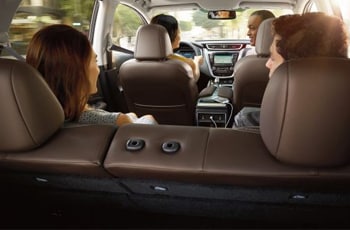 5. What are my Must-Haves?
There are likely a few must-haves that you want to get out of your next vehicle, which can include a sporty exterior or good fuel-efficiency. If you spend a lot of time connected to the Internet, then you may be looking to own a vehicle that includes tech features like a wireless charging port or wifi in the car. Those with children may want to own a car that has televisions on the headrests for entertainment that is provided while on the go.
If you want to learn more about the types of questions that you should ask yourself when buying a new car, contact our dealership to speak to one of our team members. We'll be happy to help and will also discuss financing options that are available..