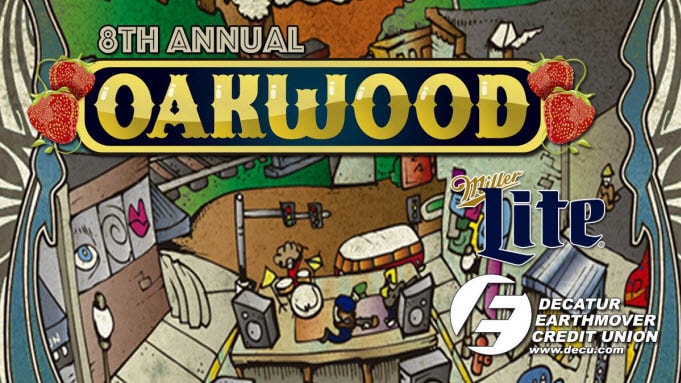 Looking for something fun to do on Saturday, June 24? Be sure to attend the annual Oakwood Block Party. Scheduled to be held on South Oakland Avenue in the West End of Decatur, this summer celebration will offer non-stop entertainment from 5 p.m.-2 a.m., so gather all of your friends and take part in the festivities!
For eight years Oakwood has been hosting its annual block party, bringing fun and excitement to the streets of Decatur. This year's free event will continue the tradition, offering everything from tasty food and cold beverages to live musical performances and dancing. An official after party will also be at Donnie's and LSB from 12 a.m.-2 p.m. for all those who want to keep the celebrations going.
Some of the bands slated to perform at the Oakwood Block Party include The Fireside Relics, Steady Flow and Mammoth Cannon. There will also be a dance set at 6:45 p.m. and 8:30 p.m. courtesy of Ees'aBella Bellydance, and a special art display from Prairie Ornamentals.
Event Information
Date: Saturday, June 24, 2017
Location: S. Oakland Ave, Decatur, IL 62522
Time: 5 p.m. - 2 a.m.
Admission: FREE
For additional details, please visit the official event website.