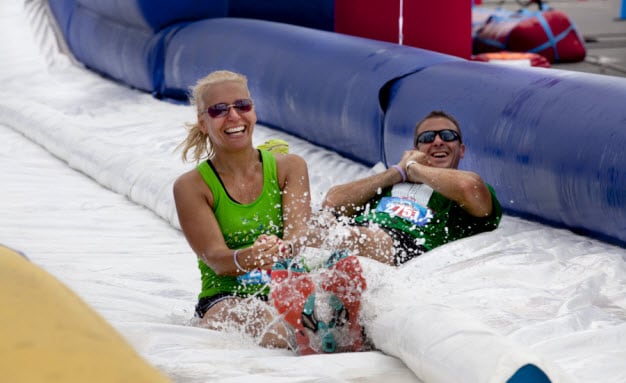 Get out and enjoy a fun summer day with your friends and family by participating in United Way's Big Obstacle 3K on Saturday, July 22, 2017, at Fairview Park. This unique obstacle race, which takes place from 9 a.m. to 1 p.m., features a variety of wild endurance challenges and fun activities fit for all ages.
Spanning 1.8 miles, the Big Obstacle 3K is a professionally timed race designed to test your limits while also offering endless fun and excitement. As you run the course, you'll encounter a number of military-style obstacles, including climbing walls, tunnels, inflatables, strength challenges and even a refreshing slip-n-slide finish. Ages 12 and up will gear up for the main event, but for those ages 5-11, a special kid's course will be available. Additionally, there will be a "kinda big obstacle" course onsite for participants who prefer to take it easy.
Register online now to secure your spot in the obstacle race before it sells out. Prices range from $40-45 per person. Each participant will receive a complimentary t-shirt or tank top with their registration.
Following the race, attendees will also have the opportunity to enjoy music, food and beverages to celebrate their achievement. Be sure to stick around to take in all of the excitement!