Crown Nissan of Decatur Previews the New GT-R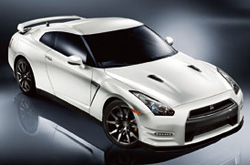 Seeking out information on your next vehicle purchase is important. That's why we take the time to create reviews on the Nissan Nissan GT-R. Where do we get these GT-R reviews? From leading writers in their industry. All of the things you need to know about the Nissan GT-R are right here in this article. Each passage is overloaded with practical info and GT-R details. Get started by reading the full review or watching the video.
360 Degree Tour of the Nissan GT-R Midsize Coupe
2013 Nissan GT-R Quick Specs
Check out the 2013 Nissan GT-R alongside versus similar autos like the 2013 BMW M6, Porsche 911 Carrera, Chevrolet Corvette Z06 and the Audi RS 5, and you will discover that the 2013 GT-R out does those vehicles in several areas. Look through the reasons see why!
2013 Nissan GT-R Colors: Jet Black, Pear White, Super Silver, Solid Red, etc...
2013 Nissan GT-R MPG: 16 city / 23 highway
2013 Nissan GT-R Seats: 4 passengers
2013 Nissan GT-R MSRP: $96,820
2013 Nissan GT-R Cargo Space: 8.8 cubic feet
2013 Nissan GT-R 0-60 MPH in 2.8 seconds
2013 Nissan GT-R Body Style(s): Midsize Coupe
Safety Features & Warranty Info for Decatur Nissan Buyers
Learn About Our Nissan Auto Repair Center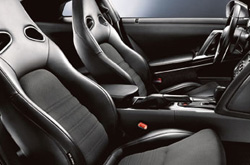 No megacorp car repair sites in Decatur, Illinois offer Crown Nissan of Decatur's exceptional combination of certified Nissan GT-R service techs, year warranties on all jobs and Nissan OEM parts. Our Nissan auto service unit in Decatur is home to helpful repair old pros, so drive your GT-R over for valuable service. For quick oil changes and other Nissan services like timing belt mends and windshield wiper replacement, come to us. We even handle demanding operations with no trouble, including jobs like shock and strut repair. It's very simple: If you want old pros service and budget-friendly repair prices in Decatur, make Crown Nissan of Decatur your first stop for Nissan vehicle maintenance. Click the succeeding link to be transported to Crown Nissan of Decatur's service coupons.